Core Team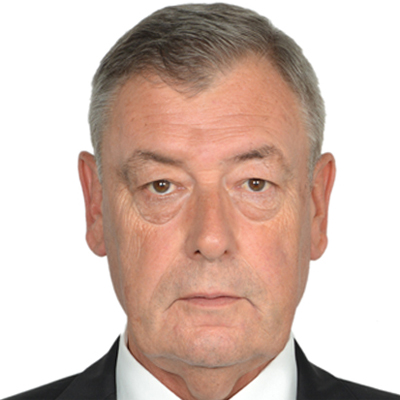 Adrian McKay
Senior Partner - Risk Management & Internal Audit Services
FCCA
Over 40 years of specialized experience in:
Risk Management
Corporate Governance
Internal Audits and Investigations
AML Reviews
Standard Operating Procedures
IT Reviews
Professional Experience
Adrian is our Partner responsible for Risk Management & Internal Audit services. Adrian qualified with Spicer & Pegler, Chartered Accountants in the City of London, and then spent nine years in the Internal Audit Division of Bank of America where he conducted Operational & Financial Audits in 26 Countries.
He performed Audits of branches, commercial banks, merchant banks, administrative units, Finance Companies, U.S. military facilities, real estate projects, currency units, trust and investment companies, finance companies, offshore havens and credit card operations.
He then spent 12 years in Kuwait where he became the General Auditor of the Gulf Bank with 36 auditors reporting to him and later worked as an auditor for the Kuwait Investment Company. Adrian was then at Riyad Bank in Saudi Arabia for 7 years where he was the facilitator to the EVP-Finance and then Head of Governance & Compliance in Operations. The EVP is now Vice Governor of SAMA.
Adrian then spent five years in Bahrain with BDO , where he performed Internal Audits of Banks , Investment companies, Finance Companies, Real Estate Companies , Multi Nationals, Schools, Universities, and Newspapers. He wrote the Enterprise Risk Management Framework for an Aviation Fuel Company. He has conducted ten Basel II risk reviews and two reporting accounting assignments for the Central Bank of Bahrain (CBB).
He has performed assignments on Corporate Governance and Anti-Money Laundering.