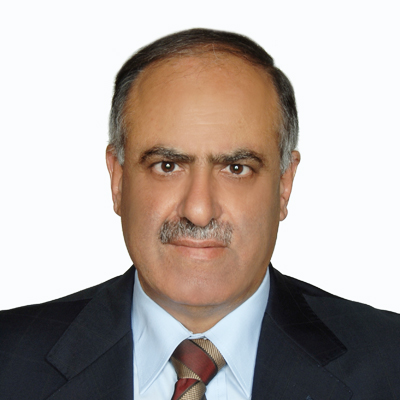 Osama Al Nobani
Senior Director
CPA (USA), SOCPA, JCPA VAT Specialist
Over 38 years of specialized experience in:
Corporate Taxation
Zakat and Income Tax
Tax Planning
Tax Advisory
VAT
Transfer Pricing
Tax Restructuring
Professional Experience
Osama is a CPA from USA, Jordan and Saudi Arabia (SOCPA). He has over 38 years experience in Saudi Arabia.
His earlier experience as Tax Executive Senior Director in one of the big four in Saudi Arabia for over 34 years has given him vast expertise in all aspect of Saudi taxation.
He is responsible for all aspects relating to tax services of the Saudi Firm as well as other regulatory matters. Also, he is adviser for the audit team on audit, tax and zakat issues.
He has extensive experience in zakat and income tax of specialized industries including mining , financial institution, insurance, manufacturing and contracting companies.
Osama serves as instructor of professional education sessions held by the Saudi Organization for Certified Public Accountants (SOCPA).
From a tax perspective, he currently deals with international tax queries from Baker Tilly offices worldwide relating to Saudi Arabia, in particular USA, UK, Japan, China, Italy and Holland.
Osama's area of expertise is tax planning, cross border transactions and tax restructuring. In this regard, his services are called upon for tax planning, setting up companies in Saudi Arabia and reviewing joint venture agreements from a tax perspective. He has also provided advice on various "mega projects" in Saudi Arabia.
Representative Clients include: Boeing Meddle East, Arab National Bank, SABIC, Booz & Co., Sumitomo, Hitachi, Fawaz Abdulaziz Al Hokair Group, Jarir Marketing, Saudi Electricity Company, Ericsson, Arabia Cooperative Insurance Company, Dr. Suliman Habib Medical Group, Riyadh Bank and Nokia.