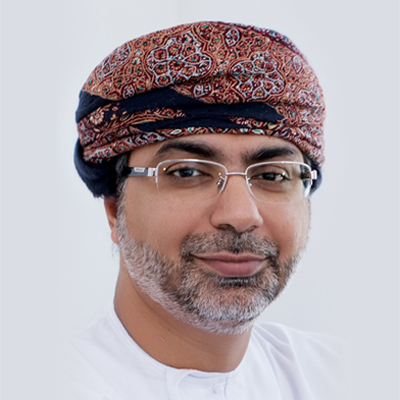 Abbas Al Humaid
Managing Partner
CPA, CFC, CFE, CMC, CMgr
Over 30 years of specialized experience in:
Risk-based Audit (both internal and external)
Fraud Examination
Accounting, Change Management,
Strategic Management and Management Consultancy
Professional Experience
He is a thought leader, creating innovative strategies to improve assurance and governance across the entire organisation. A talented internal audit, strategic, risk, and change management professional was applying a solution focus to all tasks and setting and influencing a clear risk philosophy across any organisation.
He successfully led two complete comprehensive change assignments of two large governmental groups with total assets of billions of US dollars and has successfully developed four startups.
He successfully set up and managed internal audit departments and systems in the Gulf region for governmental/financial entities to develop and execute their strategic plans.
He developed the "Strategic Management Process: How to Assess, Formulate, Implement and Control Your Strategy" training programme and authored its textbook. The programme is mapped by the Chartered Management Institute (CMI), UK and recognised management and leadership against their Professional Standards.
He is the first Gulf States national and one of just a few thousand management consultants globally authorised by the International Council of Management Consulting Institutes (an UN-sanctioned nongovernment organisation) to practice as a management consultant.
He was bestowed with the title "Fellow" in management consultancy, the highest level of professional membership.
Abbas was one of the only two consultants outside of the UK accredited by the Chartered Management Institute (CMI, UK) in Sep 2010 to assess candidates for the prestigious accreditation, Chartered Manager (CMgr) – the ultimate accolade for any practising professional manager.
He has led several significant programmes for developing the strategic and leadership skills of hundreds of managers and CEOs over several years based on the strategic management and leadership programmes of the Chartered Management Institute (CMI, UK) and has assessed dozens of them for the Chartered Manager (CMgr) accreditation.
He led a significant programme of strategic reform commissioned by a large corporate group for senior executives across the corporation (5O businesses in 6 sectors).