Core Team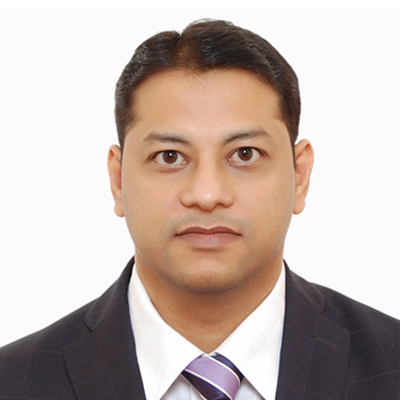 Arunabh Srivastava
Partner - Technology Solutions & Implementation
MBA, BTech, PMP
Over 15 years of specialized experience in:
Business Management
Marketing, Consulting, Training,
IT Auditing and Documentation and
Implementation Works.
Professional Experience
Mr Arun has worked on various Implementation, Support, Re-Implementation and Upgrade projects in ERP domain with various roles ranging from Techno-functional Consultant to Solution Architect and Project Manager.
He has in-depth hands-on experience on most of the Oracle HRMS modules including HR, Payroll, SSHR, Performance Management, Learning Management, iRecruitment, Advanced Benefits and OTL and exposure to Oracle Fusion HCM including Fusion HR, Fusion Payroll, Goal Management, Taleo Recruitment, Taleo Learn and Taleo Onboarding.
He is a Certified Project Management specialist with strong experience in IT Operations Management, Solution & Service Delivery Management, Software Development, Process Re-engineering, Solution Design, System Integration, and Application Migrations
He has facilitated organizational process improvements through implementation of appropriate Management Systems for enhancing stakeholder satisfaction and sustainability.
Involved in swiftly ramping up projects, ensuring deadlines are complied with, achieving optimum resource utilization and cost effectiveness in operations.