Core Team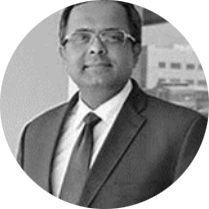 Rajesh Menon
Senior Partner & Regional Head of Advisory
Academic & Professional Degrees
Bachelor of Commerce.
Chartered Accountant, Institute of Chartered Accountants of India.
Strategy and Leadership, INSEAD, France.
Professional Experience
Rajesh is a Senior Partner and Regional Head of Advisory in Baker Tilly JFC Qatar. He is a senior strategist, and professional services leader with deep leadership and management experience which he has gained in high-growth Middle East markets. An outstanding business leader who can lead and deliver value to shareholders in the most challenging environments.
Rajesh has a successful background in designing and executing strategies to penetrate new markets.
Additionally, Rajesh is a member of the Board and Audit Committee Chairman for Maha Capital & Partners LLC, Mekdam Holdings and Falah Holding two of which are listed on the Qatar Stock Exchange.